Superior Stone and Tile Restoration, Maintenance, Consulting & Inspection Services
Consulting and Inspection Services
Tiles installed unevenly? Tiles becoming loose? Why is my stone falling apart? Do I have the proper specifications? Has flooding ruined my floor?
These are some of the most common questions asked today. Thousands of dollars can be saved by restoring certain stone without actual replacement. Tile failures may be caused by poor selection of setting materials or improper installation. The wrong cleaning products can cause damage to stone surfaces.
Frank is Certified and Member of the following:
Certified Marble, Tile, and Stone Inspector
Certified Water Damage Restoration Specialist
Certified Substrate and Sub-floor Inspections (intro)
Certified Tile, Stone and Masonry Care Specialist
Member of International Stone Institute
Member of Marble Institue of America
Member of ASTM International C18 Committee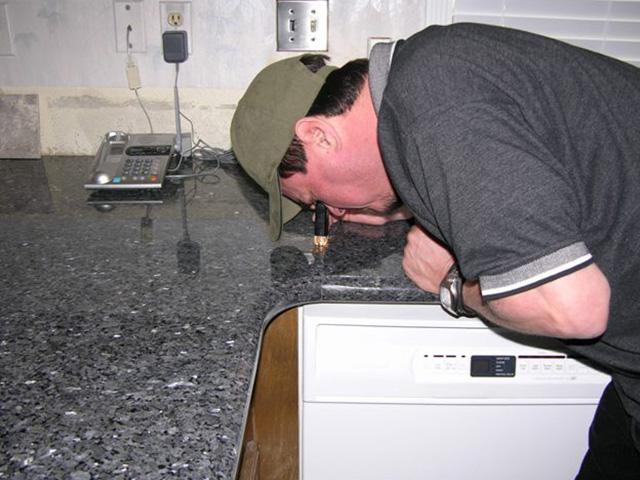 These are a list of consulting services Stone Kleaner offers:
Installation inspections
Expert witness
ASTM & Slip/Fall testing for stone & tile
Restoration procedures & recommendations
Specification writing
Job problem analysis
On site testing
Sample collection
Vapor emission testing
Insurance claims
Non-destructive testing
Stain removal testing
Repair feasibility studies
DOES YOUR STONE LOOK LIKE THIS?